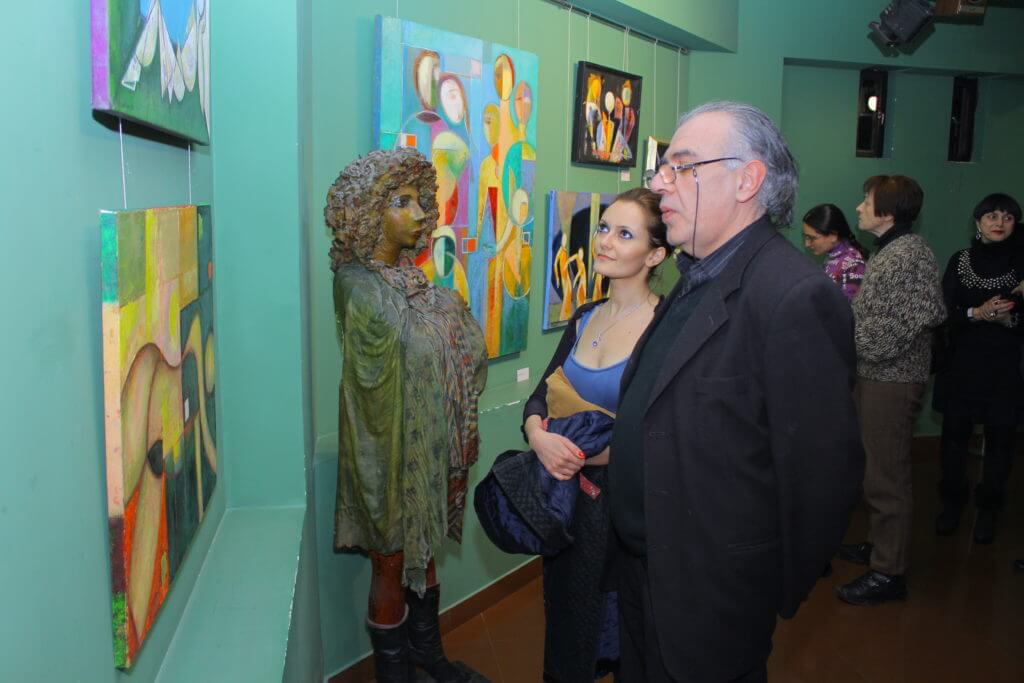 Since 1994, the Cultural Center has been successfully operating in the Chamber Theater, whose task is to promote Armenian art. One of the points of the Center's work was the opening on June 24, 1994 of the Picture Gallery, where from the first day exhibitions of both young and famous artists of Armenia began to be arranged.
At the beginning of each exhibition, a presentation is organized, to which television, the press, artists, critics, guests of the capital, representatives of the embassy, ​​and art lovers are invited. Gallery activities are charitable.
Amateurs and professionals actively attend exhibitions of the theater. As a rule, the spectator who came to the play of the theater first gets to the exhibition.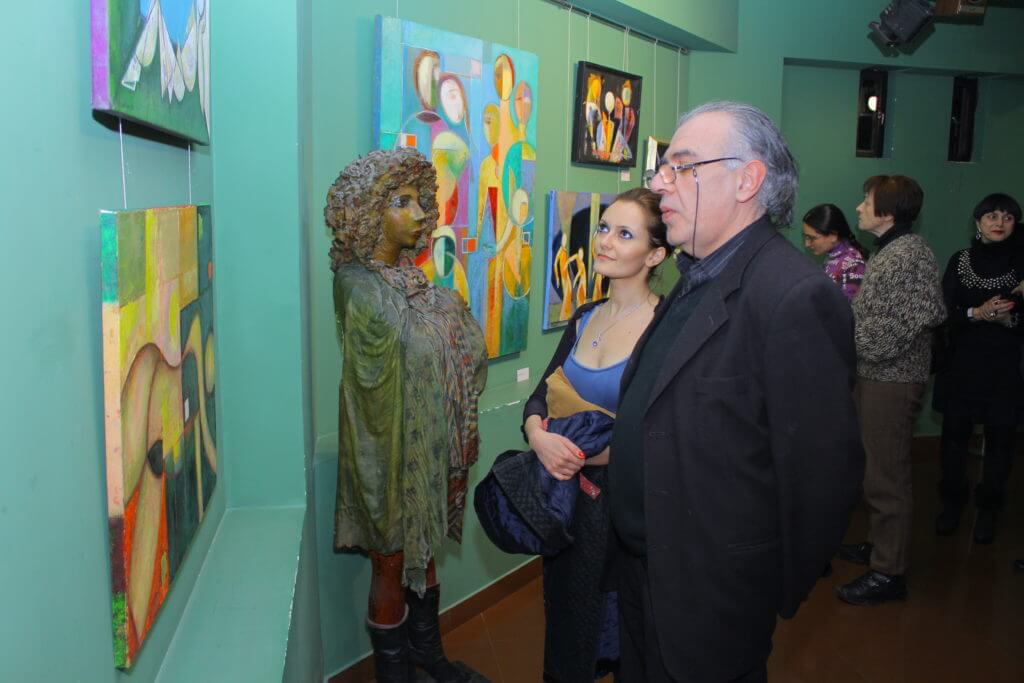 The picture gallery of the theater is a cozy room with a fireplace and a small cafe.
Every two weeks – here is a new exhibition: F. Yeghiazaryan, V. Podpomogov, R. Arutchyan, H. Akopyan, Sh. Shahiryan, A. Tarumyan, T. Matulyan, M. Ulikyan – this is a partial list of artists.
The exhibition gallery of the theater is called "Ferrum Gallery" or "The place where artists gather."
The exhibitions in the Chamber Theater find answers in the press, on television, in the guest book: "Still, life is beautiful, you proved it …", "Thank you for the hospitality, for the beautiful hall, for the warmth, for the love …".
2018-2019
On the joint initiative of the Ministry of Education, Science, Culture and Sports of the Republic of Armenia and the Yerevan State Chamber Theater, within the framework of the "Chamber Exhibitions" art project, in the "ErKat" Gallery of the Chamber Theater, during 2018 – 2019 years, held an exhibition of paintings by artists: Vahram Mikaelyan (Sercy Khent), Zhora Avagyan, Armen Atanyan, Andranik Mkhitaryan (Andranik Susertsi), Vahe Van Poghosyan.
The art project "Chamber Exhibitions" gave an opportunity to young, unrecognized, possibly even forgotten artists living in Yerevan and the regions of Armenia, present their art-works to the public.